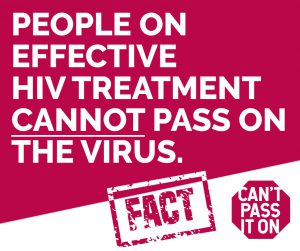 Undetectable = Untransmissible is one of the most positive messages someone living with HIV can hear. It reduces the stigma associated with HIV and provides motivation to stay on treatment to keep both themselves and their sexual partners healthy. This forum will discuss the successful UK based "Can't Pass it On" campaign, and how we can share the U=U message to our community to lessen discrimination, and improve the lives of people living with HIV. Guest speakers include Ian Green, Michael Brady, and John McCullagh.
Where: Casey House (119 Isabella St.)
When: Tuesday, December 4th, 6-8 pm
Who can attend: This is a free public event, all are welcome.