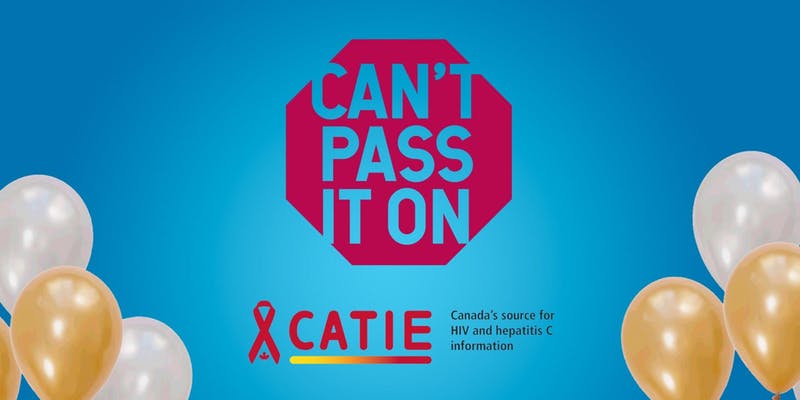 People living with HIV on effective treatment can't pass it on. That's the message shared by CATIE's new Can't Pass It On key messages series, adapted from Terrence Higgins Trust in the United Kingdom. Toronto to Zero is proud to be co-hosting the the Toronto launch of Can't Pass It On, with special guest Bruce Richman, founder of the Prevention Access Campaign's "Undetectable Equals Untransmittable" (U=U) campaign.
Where: Central YMCA, 20 Grosvenor Street, Toronto, ON M4Y 2V5
When: Thu, 26 September 2019, 7:00 PM – 9:00 PM EDT
Attendance is free but space is limited; click here to reserve your tickets today!